I'm sure you keep wondering what these panel fabrics on our website/ Instagram page are ? Imagine a beautiful ready to wear dress……. beaded with gem stones and a mad fitting. I'm sure you've longed for one you saw in a glossy magazine or a movie. I am also sure you advised yourself after recalling that your dress maker won't get that cut and end up ruining your dreams if you asked them to replicate it. Now, imagine that dress was made for you by one of the best designers. Then the sleeves, front and back cut up in nice neat sections and shipped to you for your own dress maker to sew back together.
A Panel dress or bust fabric usually comes with a front and back panel and sleeves (combine all the pieces to your measurements and fit) and voila! You have a complete garment.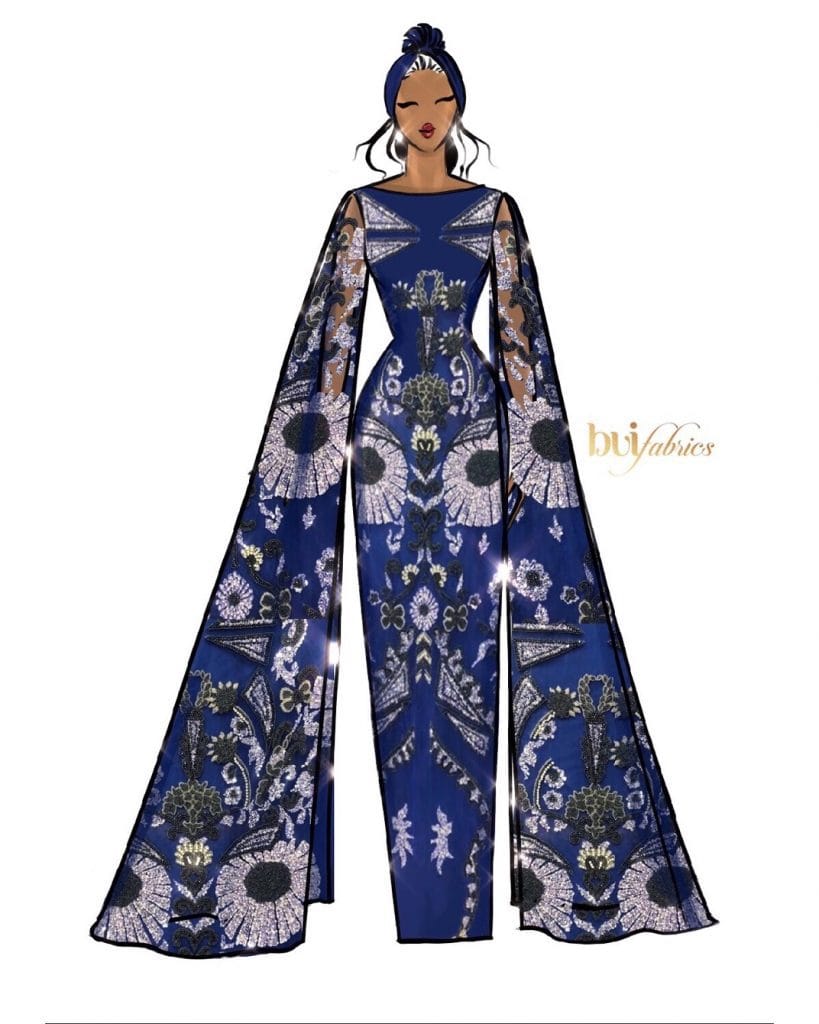 We have tried to show what a panel is using our Samara Panel as an example . The Samara Panel in this instance comes with exaggerated sleeves. This is one of our must unique pieces as the sleeves as very long.
Has the concept of panels come to life for you now?
Thanks for coming to our TED TALK ????
From our store…