Going to Mood
In the summer of 2021 (cause summer is technically over hehe) I had the utmost pleasure of visiting Mood fabrics of Newyork. This store is right in the heart of the fashion district of 28th Street, sitting in a tall high rise (as is customary in Manhattan). Armed with my google maps and comfortable shoes, Mood wasn't hard to find. ( I am quite good with maps you know, call me Bui the explorer).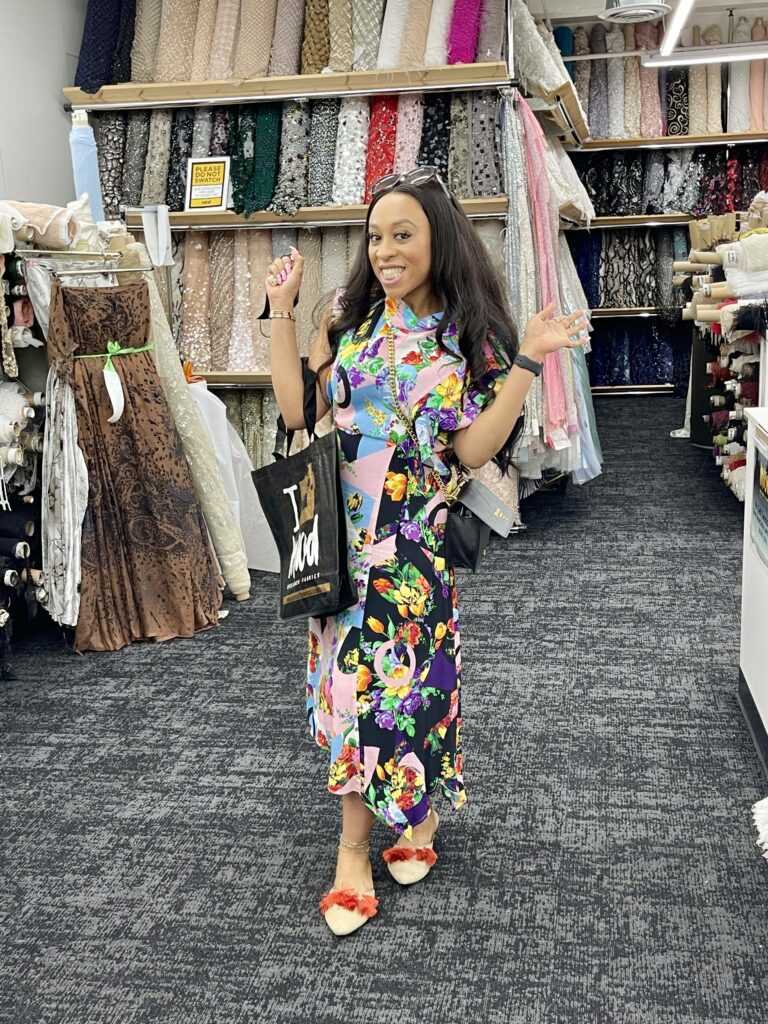 Once I stepped into the legendary store, I felt like a kid in a candy store with rolls and rolls of gorgeous fabric as far as the eyes can see. So many textures and colors filled the aisles from fancy lace to silks, brocade, organza and the list goes on.
It's amazing to note that this same store has played host to a few reality tv shows about the makings of designers. To a fabric connoisseur, this place is the holy grail, a must-visit.
To be honest this wasn't my first visit to Mood as I always make sure I stop by anytime I am in New York. I make sure I stop by at least 3 times during my stay to allow myself time to peruse the aisles in the search of that amazing find.
My dream is to one day own a fabric store in Nigeria that is not only a haven for designers but also a must-visit for people who are in love with beautiful things—Buifabrics is on the right track.
Until then…. Enjoy my beautiful finds.