I'm sure you keep wondering what these guipure fabrics on our website/ Instagram page are?
The guipure lace fabric is a delicate type of lace created of convex lace elements which are connected with bars or plaits, resulting in an airy ornament. Its structure makes it one of the most elegant options for a cocktail, evening, and bridal dresses, blouses, or accessories.
Guipure appeared in Italy at the end of the 16 th century and was created of the finest cellulose or silk threads. In Milan and Flanders, the technique "point de rose" was applied. Point de rose is about the ethereal floral pattern, in which elements are interconnected with small picot loops.
In the fashion context, guipure is widely perceived as a regal, opulent, and graceful fabric. . Chioma Ikokwu embodied that grace when she donned our guipure lace in episode 3 of the Real Housewives of Lagos now airing on Showmax. This look is simply magnificent.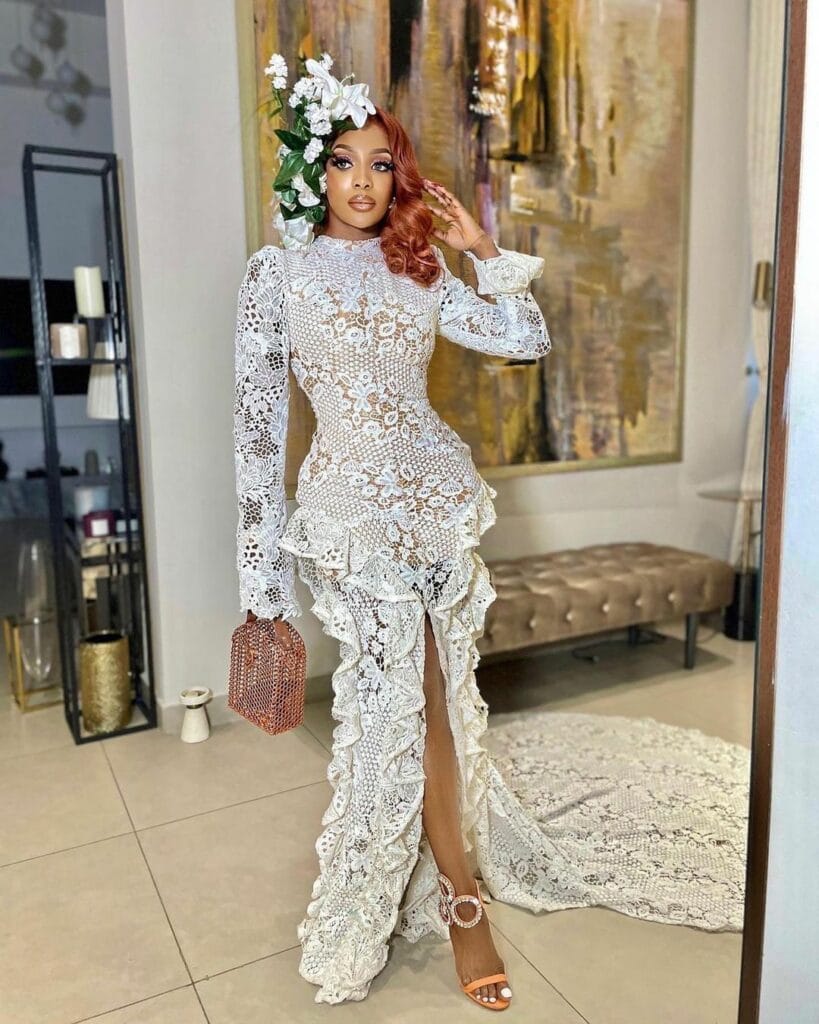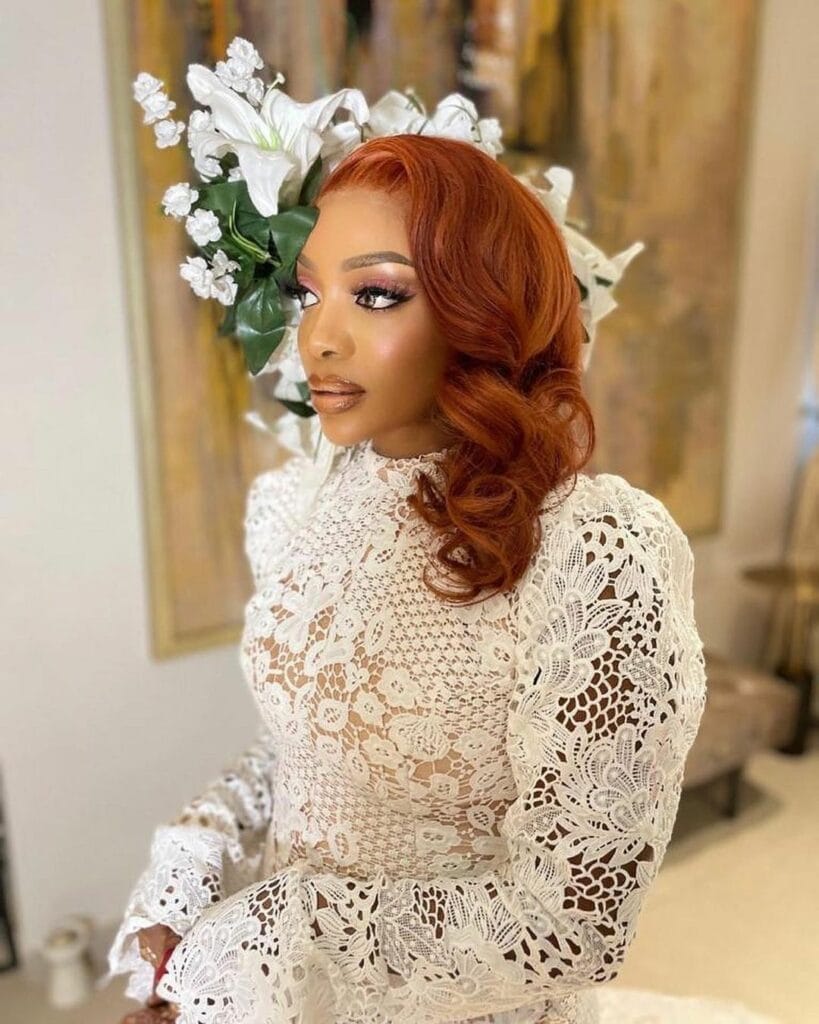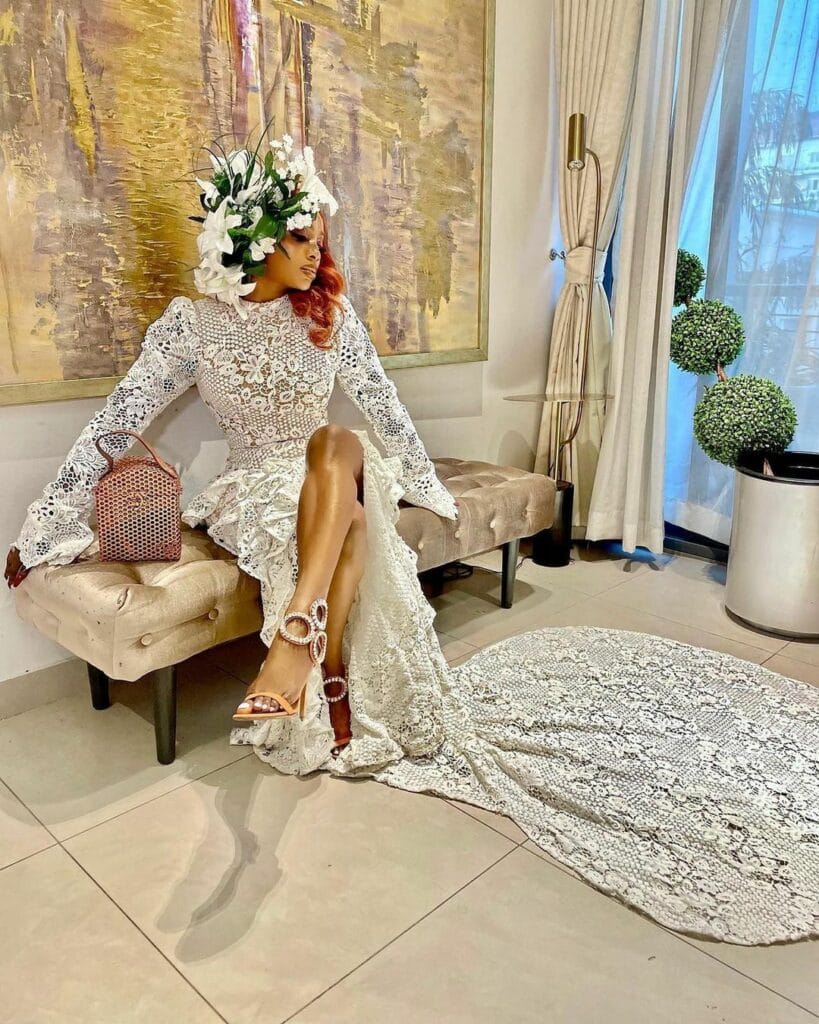 @chiomagoodhair will always show up and show out.
She looked stunning in our Soni Guipure lace.
A bohemian look with a sprinkle of extra. Catch this look on episode 3 of Real Housewives Of Lagos on @showmaxnaija
Fabric- @buifabrics
Dress- @manoshia_official
Head piece – @buifabrics
Hair – @goodhairltd (Brass&Copper wig)
MUA – @glambymorgan_
Shoes – @giuseppezanotti
Bag – @mythhouse via @thelotteaccra

https://www.youtube.com/shorts/BtAoQBbyR8o
From our store…
Also, Guipure lace comes in beautiful colors and can be dyed to each individual taste. Check out a few colorful ones we've got.