This is magic and so is Chiazor Ejekam. She is the Creative force behind one of Nigeria's foremost style, creative content and Textile supply companies @buifabrics .In 2022 she launched a sister accessory line @buiaccessories and since then she has been the game changer in the accessory industry.
Her love for fashion and art in all its ramifications is undeniable. Creativity is inherent in her being, it feeds her soul. She is on a mission to revolutionize the Fabric and accessories industry.
As she celebrates her birthday today, she passionately created and styled 3 looks pulled from her fabric and accessory line. She also takes us through the creative process, and magical moments to achieve these eye-catching looks from 1 to 3.
Each look showcases her personality and her perfectionism in attention to detail.
LOOK 1
THE GREEN RISACHI PANEL DRESS
This breathtaking piece is a visual delight. The colour combination, the crystals and the design are truly breathtaking.

1. Fabric: Buifabrics (Risachi Panel)
2. Garment Designer: Afrikcouture
3. Jewellery: Buiaccessories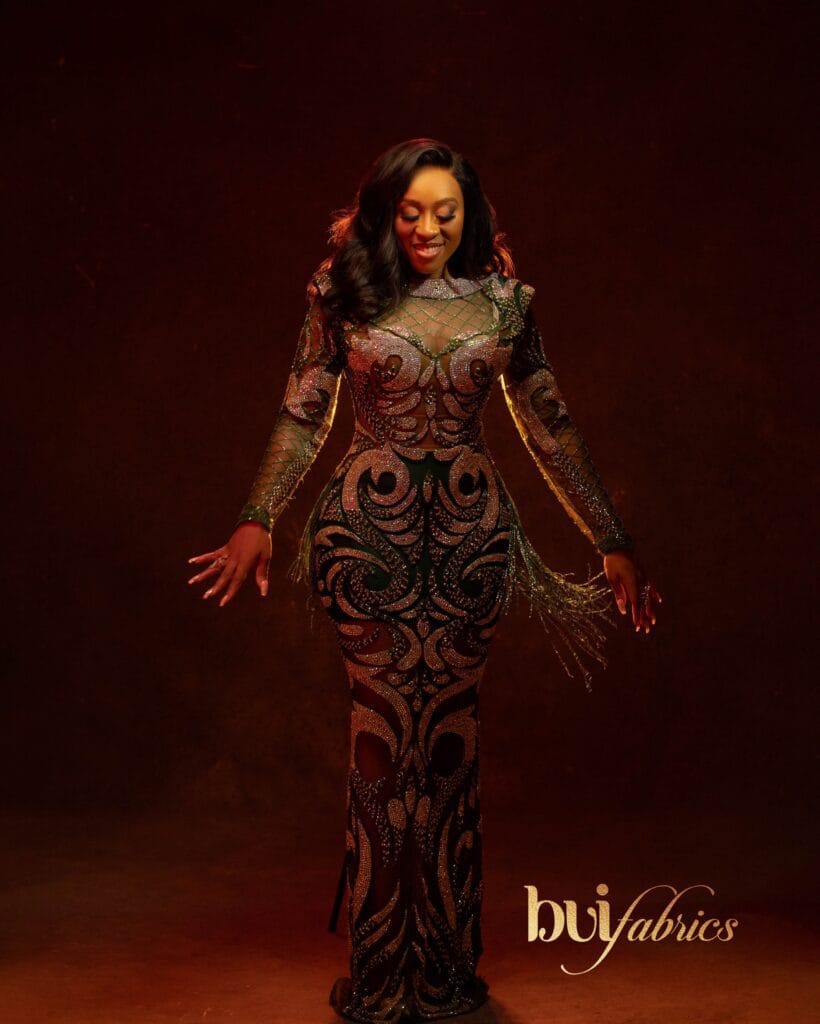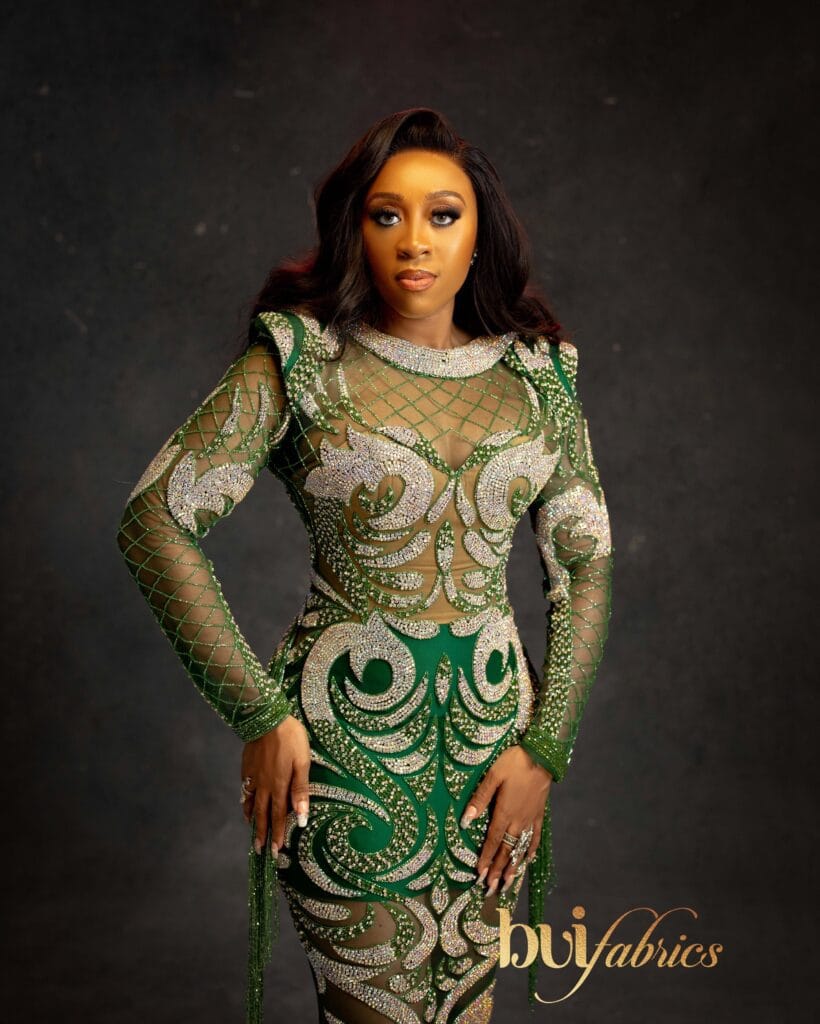 LOOK 2
TAFFETTA BALLGOWN
This gorgeous couture piece is the stuff of dreams. So pillowy to the skin and embellished beads were used to create this masterpiece, and we are in awe of it. So magical!!!

1. Fabric: Buifabrics (Blue Taffeta)
2. Garment Designer: Afrikcouture
3. Jewelry: Buiaccessories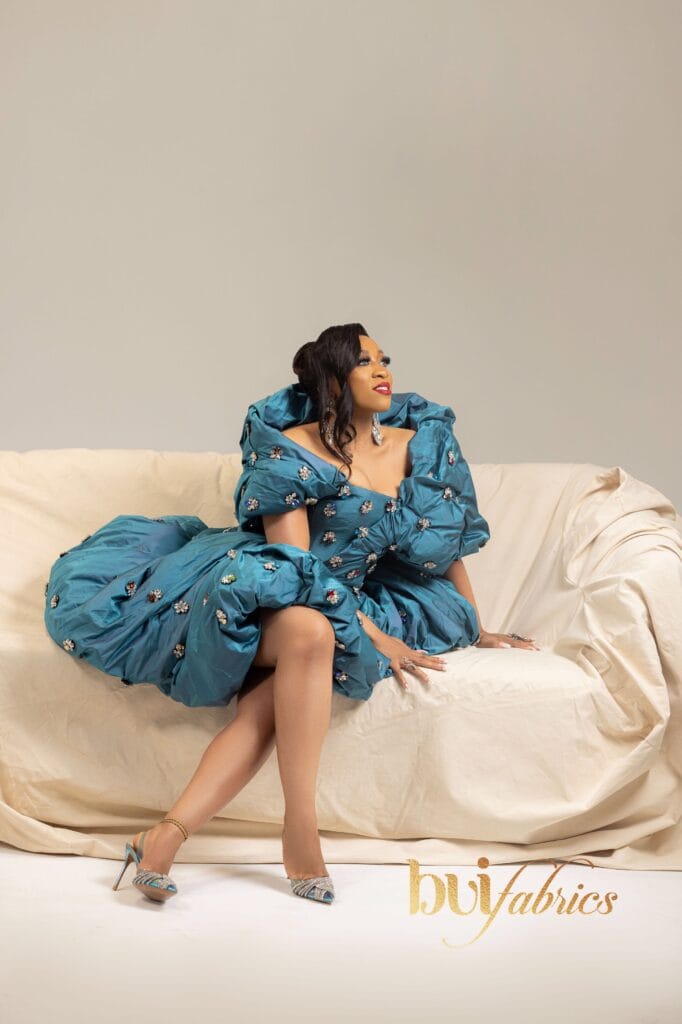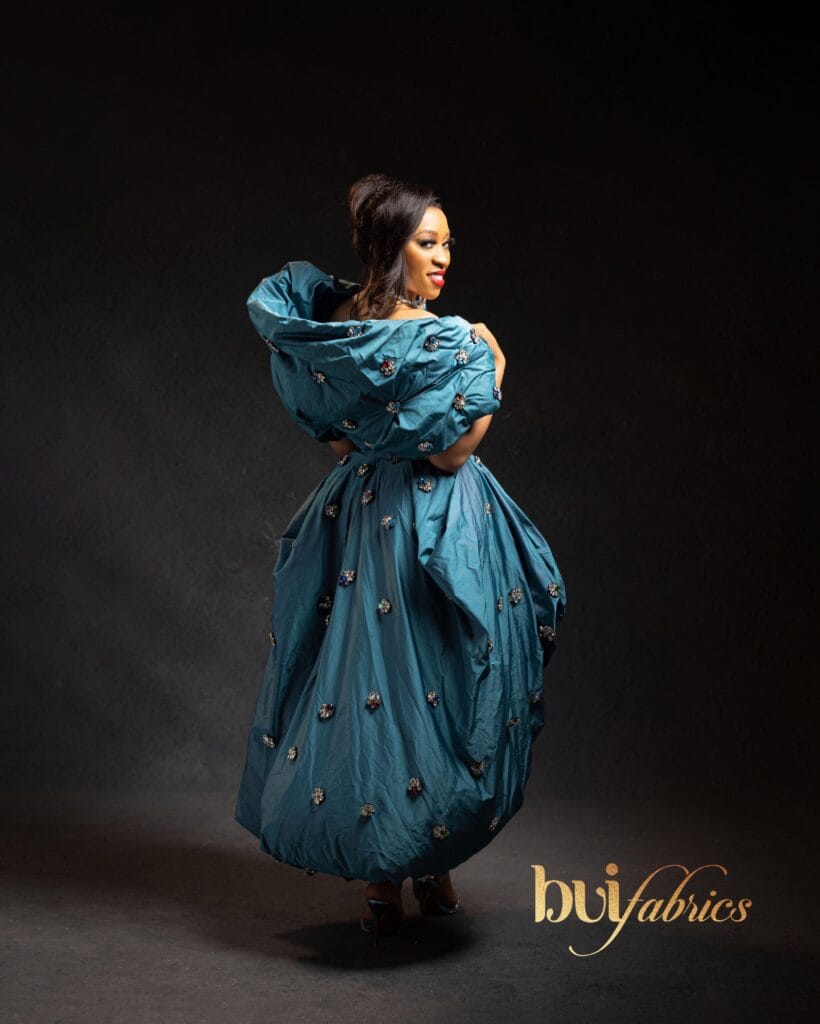 LOOK 3
RAINBOW MULTICOLOURED FLOUNCE DRESS
The combination of an organza overlay is extraordinary and this dress was made with three hundred yards. The additional cage underneath gave it that volume and firmness this look the perfect amount of extra. Magnificent.

1. Fabric: Buifabrics (Rainbow Organza)
2. Garment Designer: Afrikcouture
3. Jewellery: Buiaccessories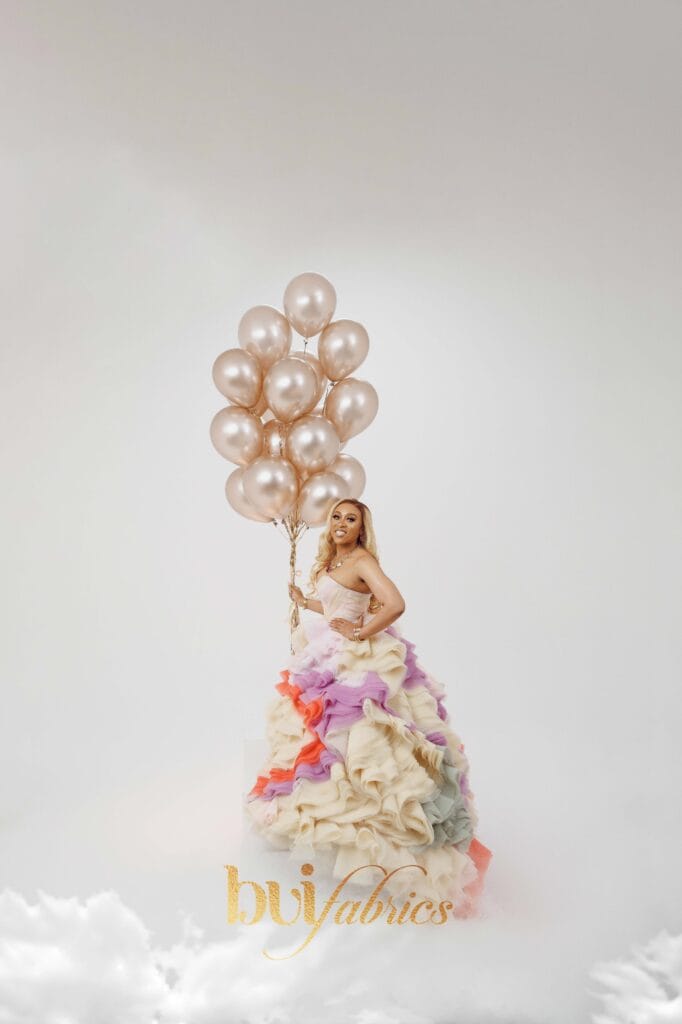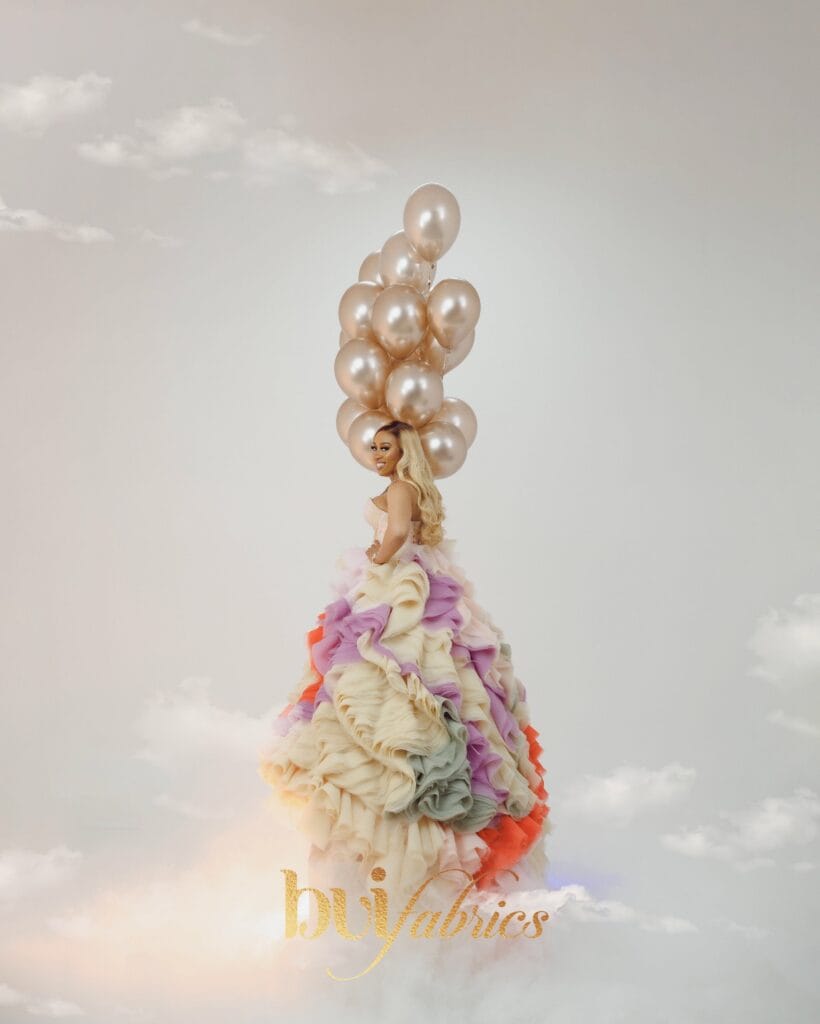 Creative Direction and styling: Chiazor Ejekam for Buifabrics @chibuibaby
Fabrics: Buifabrics
Accessories: @buiaccessories
Designer: @afrikcouture
Photography: @emmanueloyeleke
Muse: Chiazor Ejekam
Cinematographer: @eopstudios
Make-up: @peaceibadin_mua
Hairstylist: @ferdinandshair