In honor of the late prominent fashion designer, Karl Lagerfeld, this year's theme: A Line of Beauty, pays tribute to the late designer's illustrious career in fashion. He is well known for putting together a well-thought-out fashion show. Karl Lagerfeld had a career that spanned over the decades alongside many other fashion businesses he managed. He was a frequent visitor to the Costume Institute of The Metropolitan Museum of Art and a steadfast supporter of the Met Gala as well.
This year's theme I must confess was well thought out and executed by some of our favorite celebrities and my team and I were just in awe seeing all their looks.
Trust us to curate all our top fave looks because these outfits really took us back to fashion history. What do you guys think about their outfits? please leave a comment below guys.
HALLE BAILEY
Halle ate this look and we'd follow her under the sea any day, any time. She was all glammed up in Gucci. Her hair and makeup brought the look together nicely. She sure is showing the girls how to style their lush locks.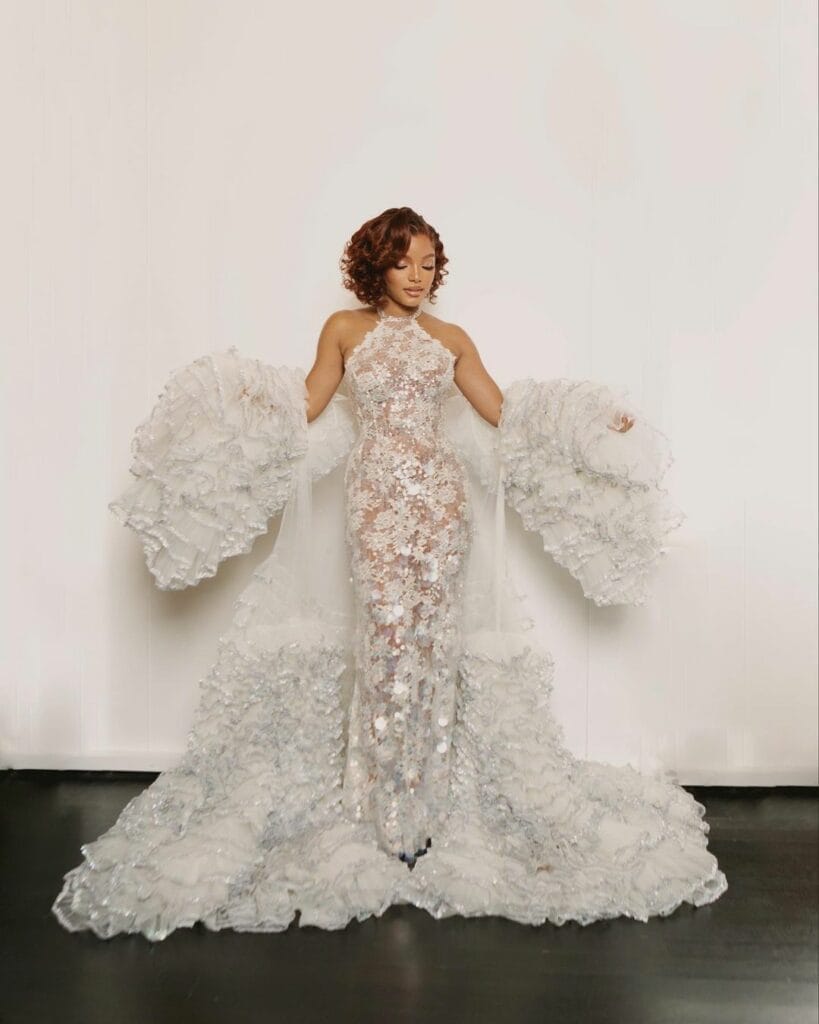 ANNE HATHEWAY
"For me, the safety pin is about rebellion, and I'm punk in the soul." – @donatella_versace
Anne Hathaway's incredible moment at MET GALA was this amazing tweed Versace pin dress.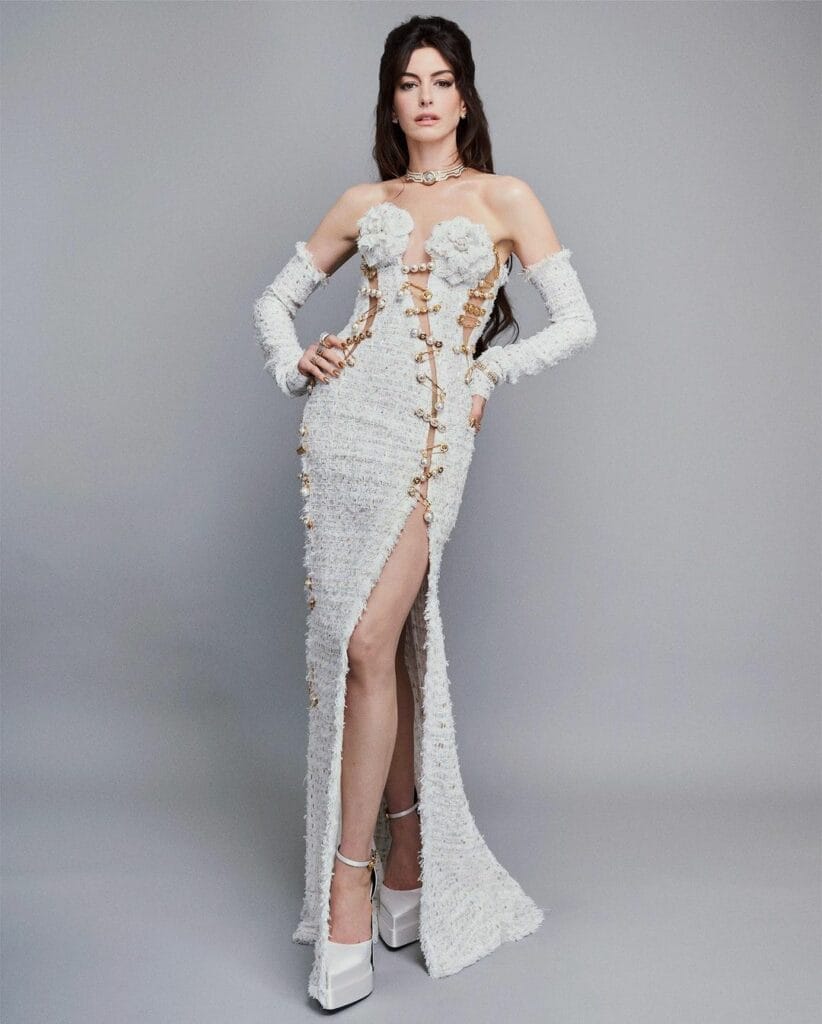 CARDI B
So beautiful yet so edgy was this Chen Peng Studio Dress and Cardi's hair was just the perfect compliment.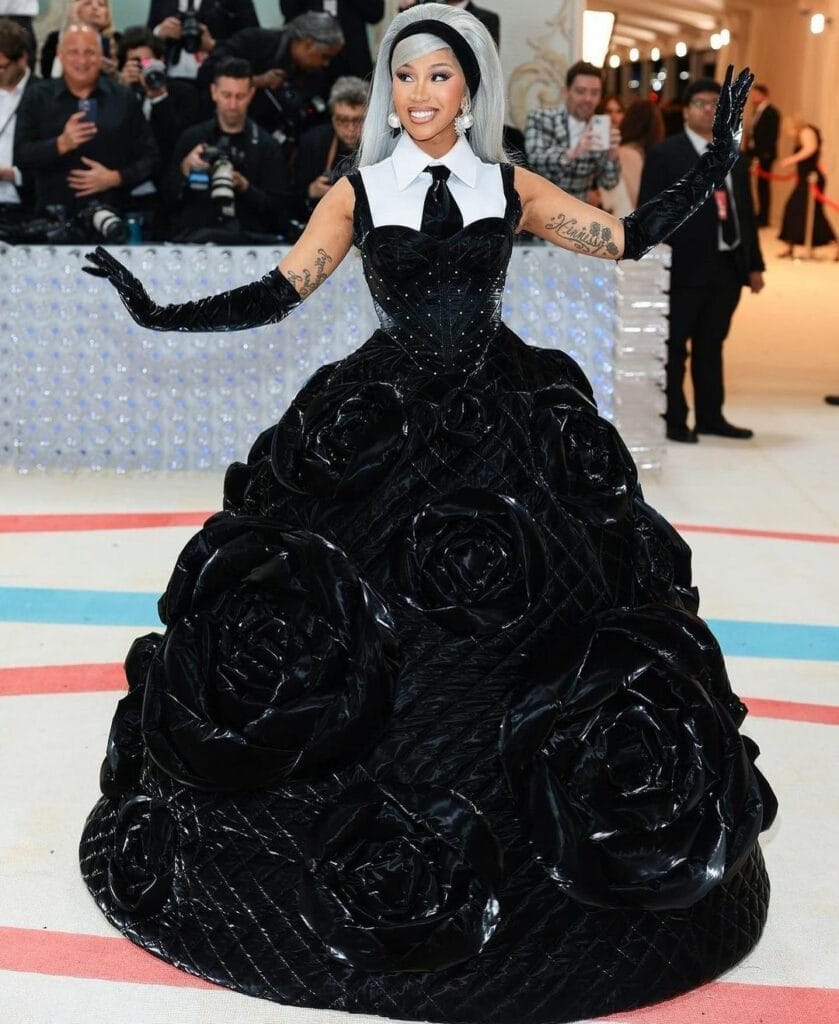 MICHAELA COEL
Michaela Coel's artful dress is custom Schiaparelli haute couture and features 135,000 crystal beads, 26,500 mixed stones, and 3,800 hours of embroidery work eh wowzaaaaa. Guys did she nail the line of beauty in this look for the MET GALA?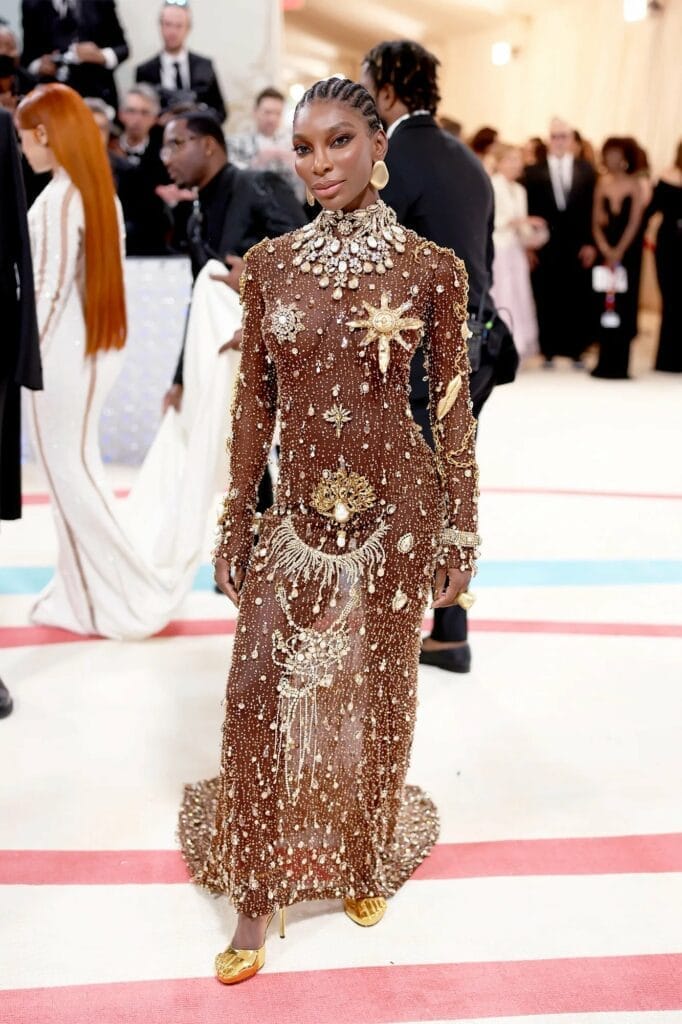 CHLOE FINEMAN
Chloe's Wieder Hoeft dress was just purrrrrrrrfection. Just look at this 3d floral off-shoulder dress. The more detailed the more elegant!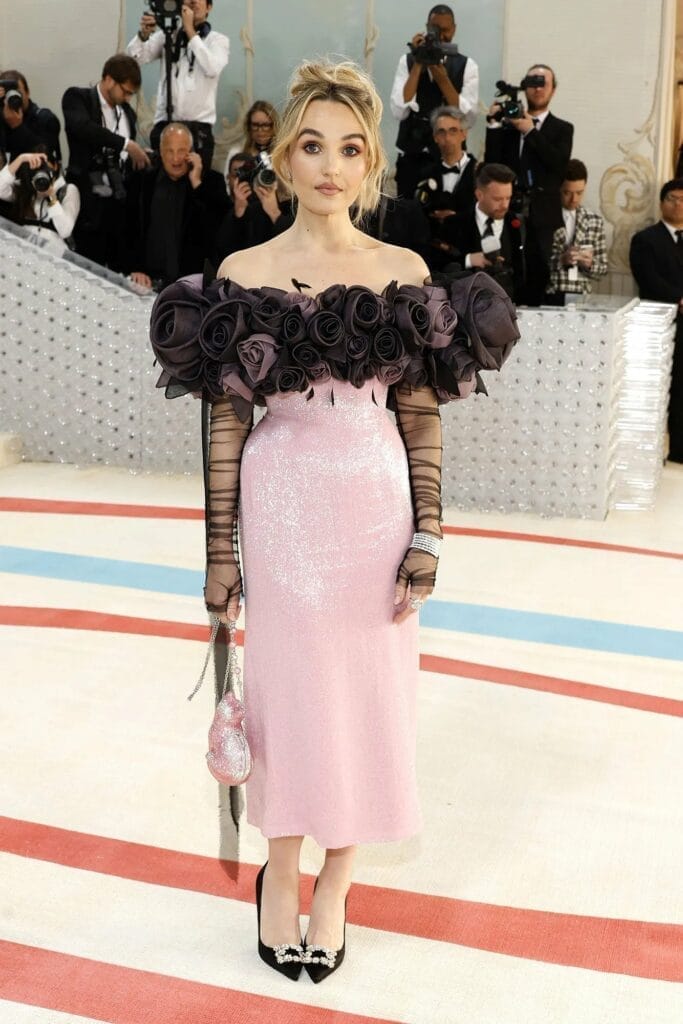 DOJA CAT
Paint her green and it's the grinch loool. Doja has remained true to her experimental looks and this Oscar De La Renta custom kitten dress really won for the theme Karls Lagrfeld: Line of Beauty.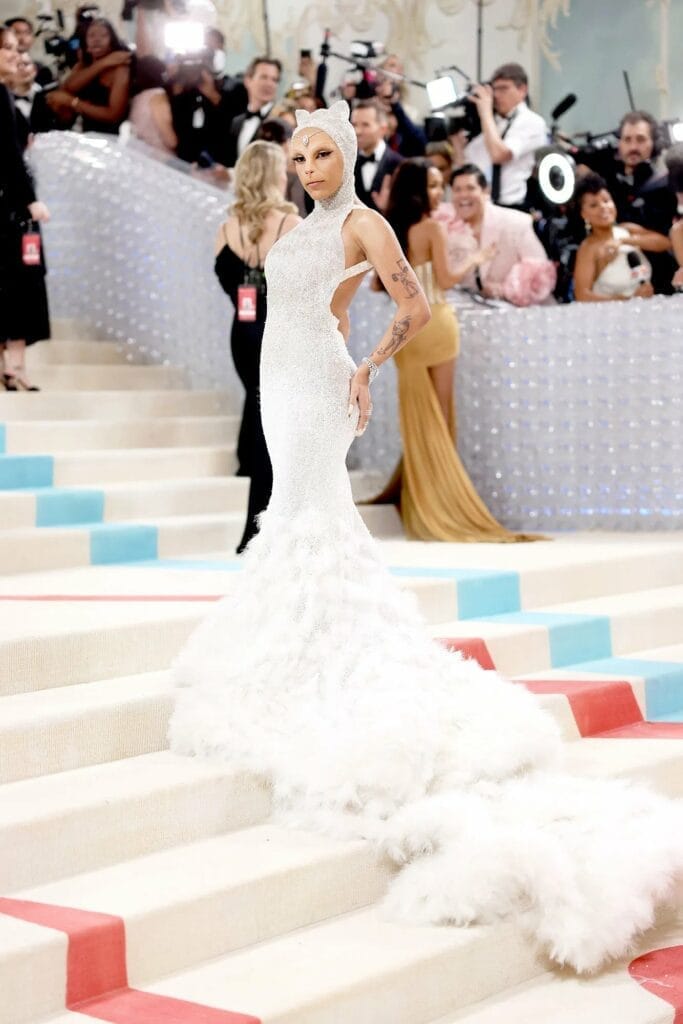 TEYANA TAYLOR
How can I forget Teyana's look? I was already closing off this blog post when I saw that I omitted T's look as one of my faves. My bad but you can address her as Petunia Lagerfeld with this stunning look *whoosh* and she outdid and overdid the assignment. The genius designer "Thom Browne" definitely stole MET GALA for her.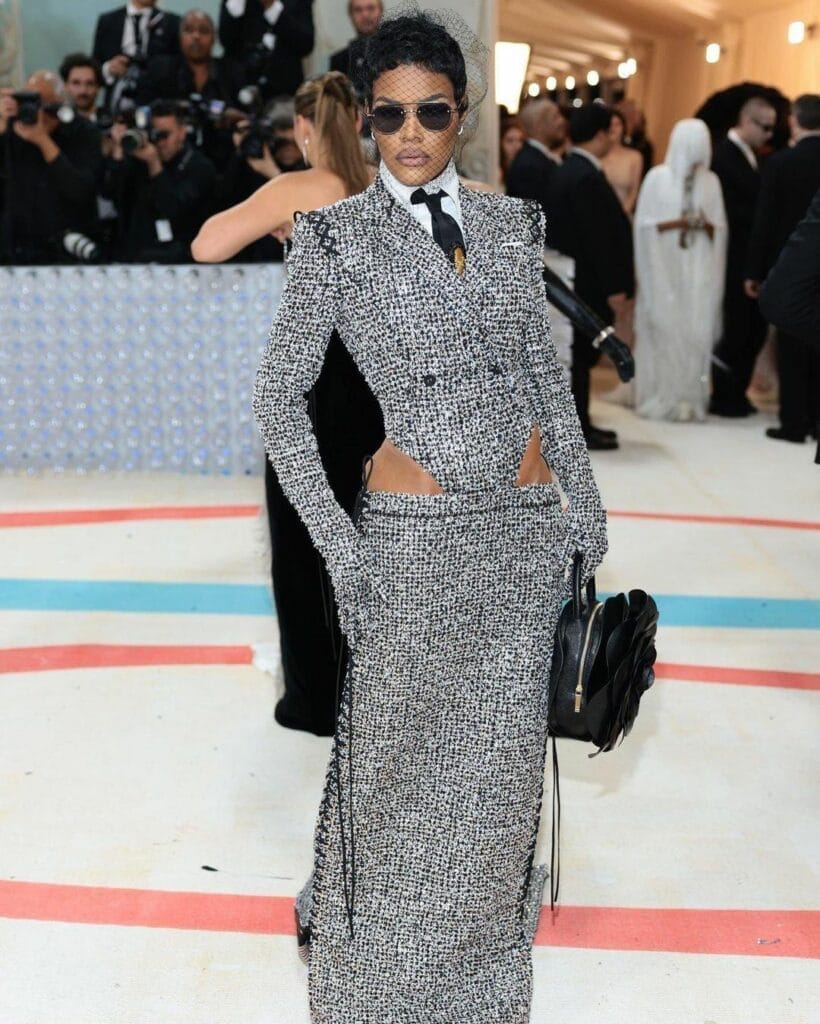 ANOK YAI
Anoks skin is giving rich dark chocolate served on a gold plate. This Prabal Gurung dress is truly the golden hour for her!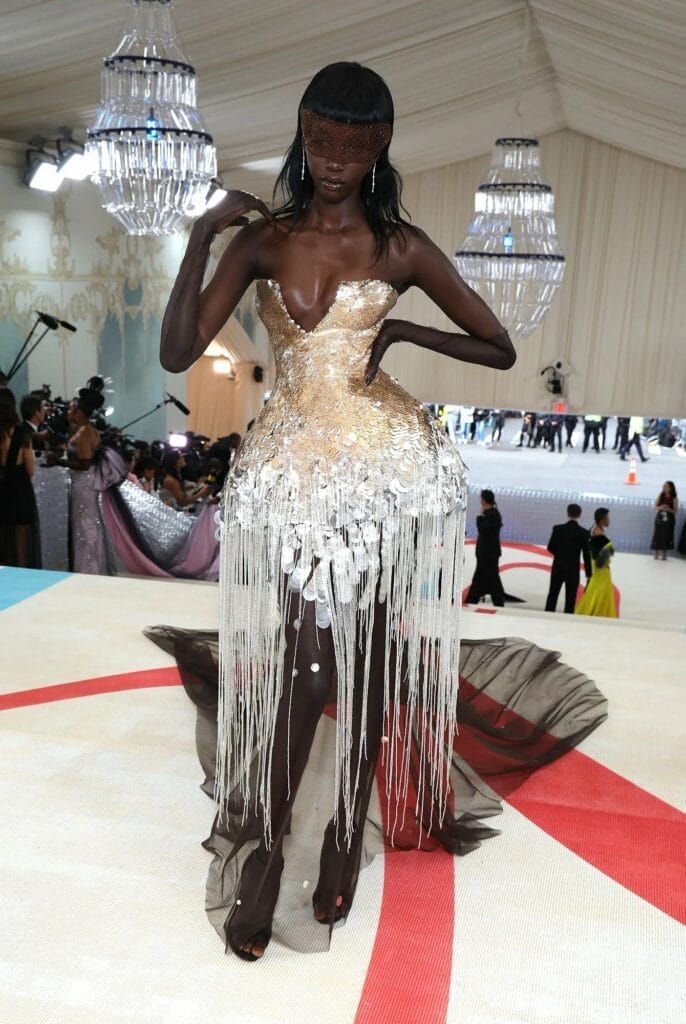 KIM KARDASHIAN
I read a comment on socials that said Kimmy look was giving Playboy. This look was truly Kim's pearly Met dreams, What!!! 50,000 Schiaparelli pearls!!! Probably I should look out for more pearly fabrics for my customers because this was truly inspirational.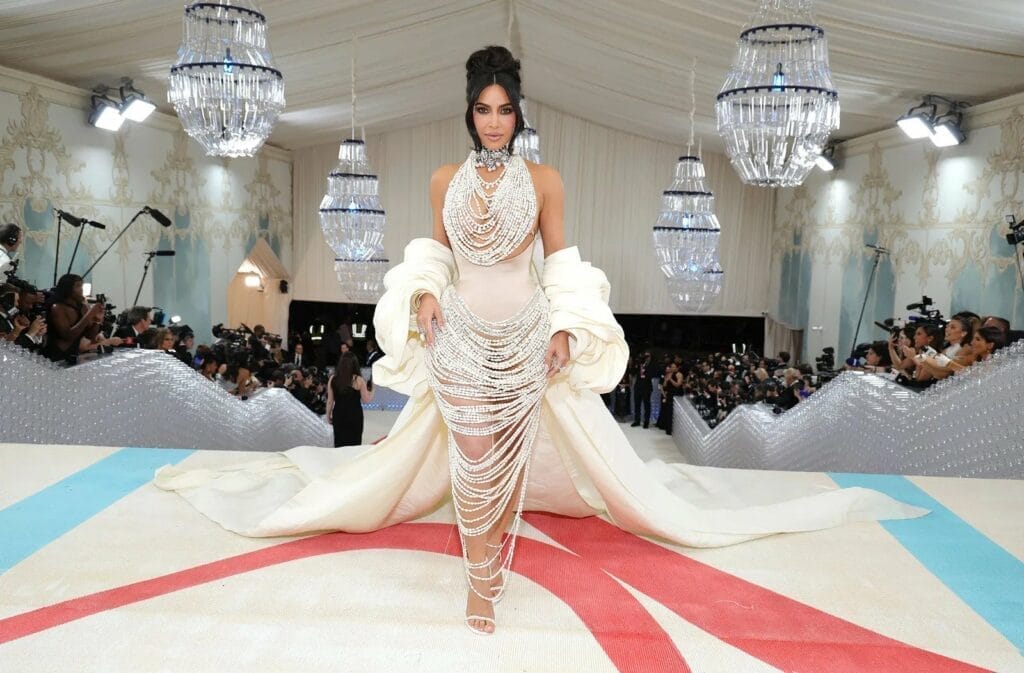 TEMS BABY
The Beautiful Tems in Robert Wu. She stunned me with so much grace and class! This look will be talked about and referred to even decades after. Well done to her glam team and the entire team that put this timeless look together.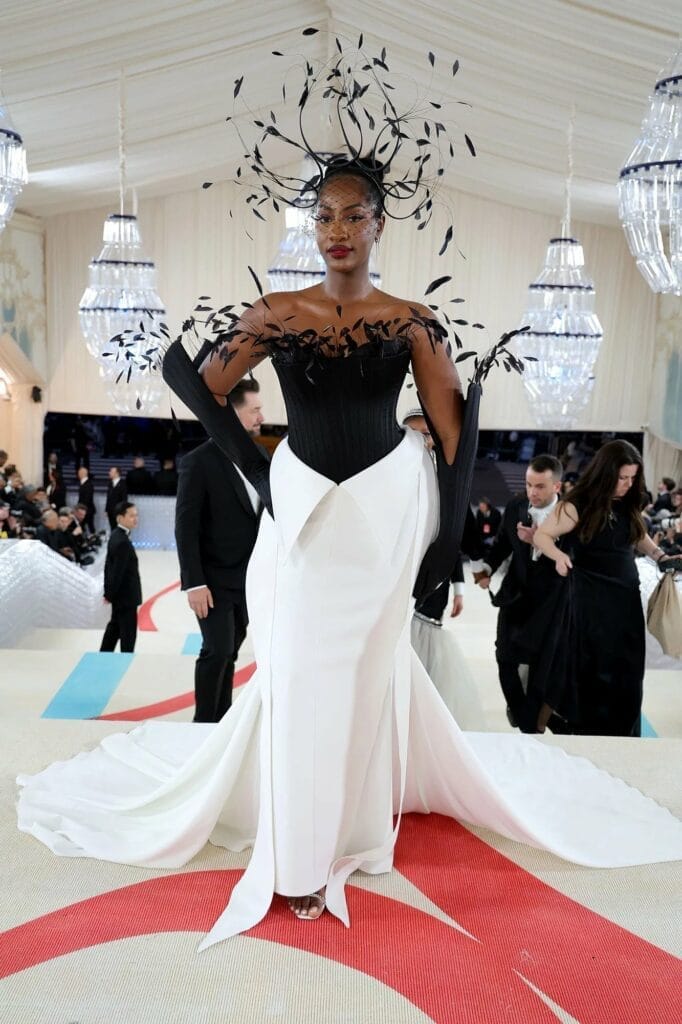 RITA ORA
Rita's look from makeup and accessories to nails was just the perfect combination to her outfit. I love the drapey effect ad sheerness in this black dress! To be fair this is giving Iduno Lipo….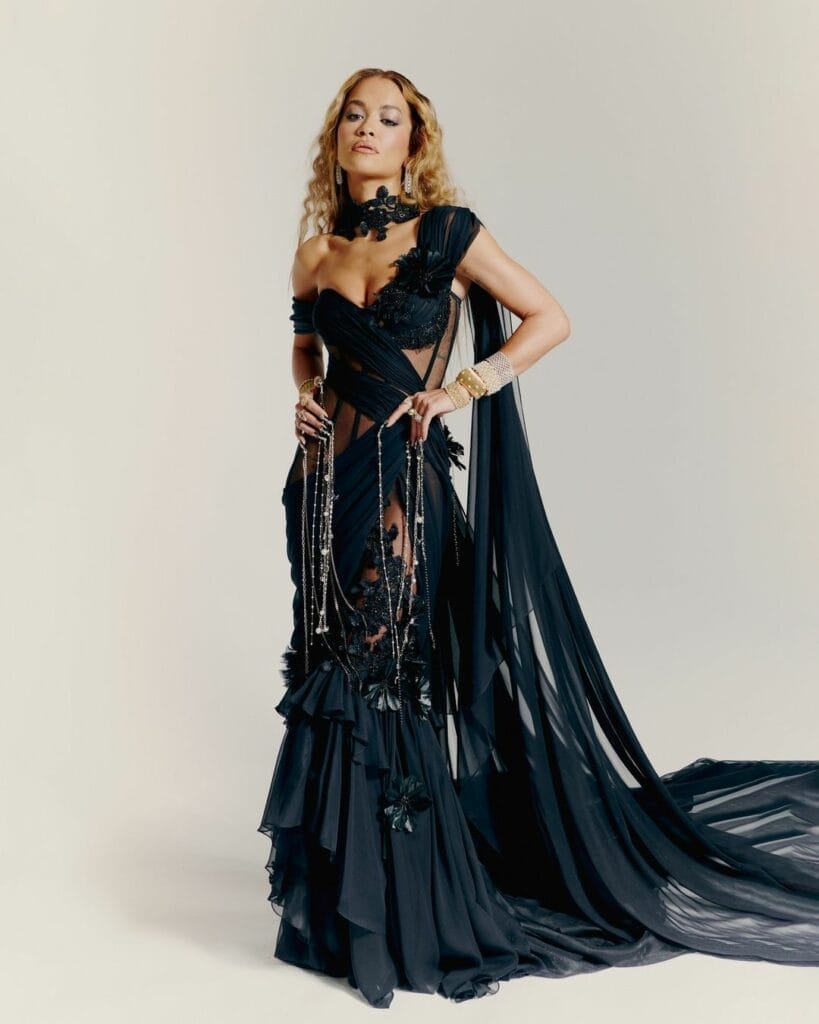 YUNG MIAMI
The booty queen *yum* I went on Yung Miami's page and saw it was her first time at Met Gala. This beautiful stunning Marni x Marni dress was just sooooo gorgeous on her and her body bodied it from all angles.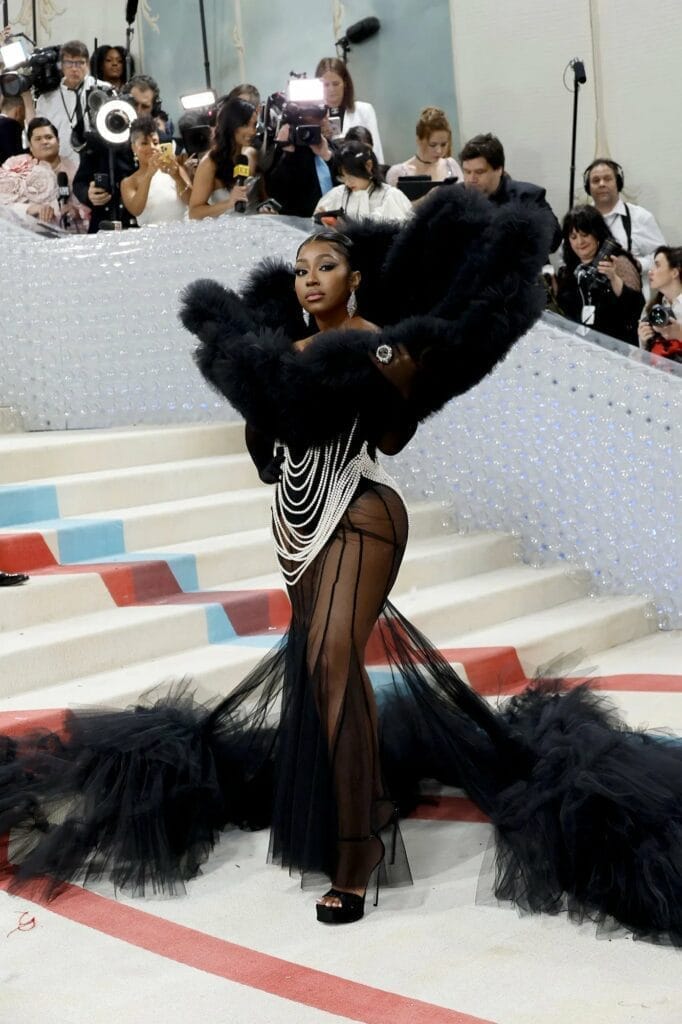 JENNIFER LOPEZ
Jlo was spotted wearing this sculptural silk velvet halter gown with a silk satin skirt, finished with evening gloves, #rccollection's 40th-anniversary cap by Philip Treacy, and an opulent silk organza flower. I would rock this look anytime and it's definitely one of my faves from her this year.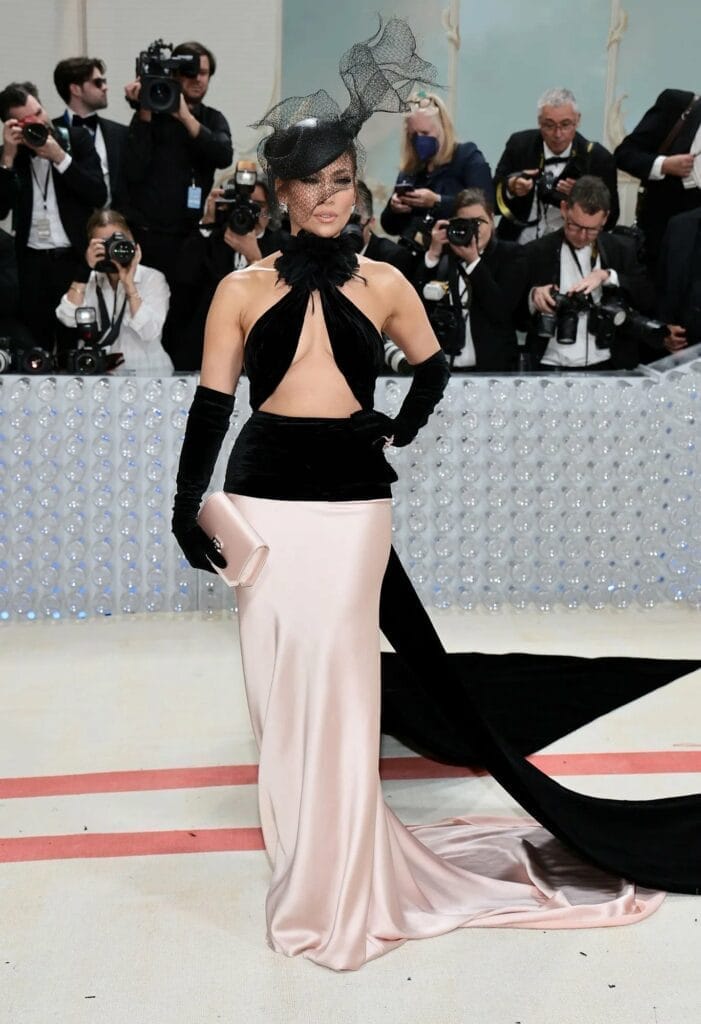 DUA LIPA
Patrimoine de Chanel came through with this FW1992 original bride dress for Dua Lipa and she definitely was the luckiest celebrity girl given the opportunity to show off this Tiffany and Co jewelry piece for the very first time! This look is ever daring to be honest.