AMVCA red carpet is definitely one award show within West Africa to look out for the best-dressed looks and emerging fashion designers. The show has really transformed into a venue where fashion houses showcase their different creations. Some of these looks are rendered in custom designs that are specifically tailored to each celebrity taste who will be present at the event. The Africa Magic Viewers' Choice Awards in 2023 featured a lot of eye-catching custom clothing that would make you think you are actually attending a MET Gala red carpet event. Scroll through below as I and my in-house team have selected our best-dressed looks at the AMVCA's this year.
CHIOMA IKOKWU
Always looking like a princess Chioma looked absolutely stunning in this Lakimmy Fashion dress. This look was a perfect blend of whimsical and avante garde. The colour green also looked exquiste against her skin. 10/10 all round. Did you peep her Crystal Glass Bib Statement Necklace from Buiaccessories. You can create a similar look with our Mermaid Futuristic Fabric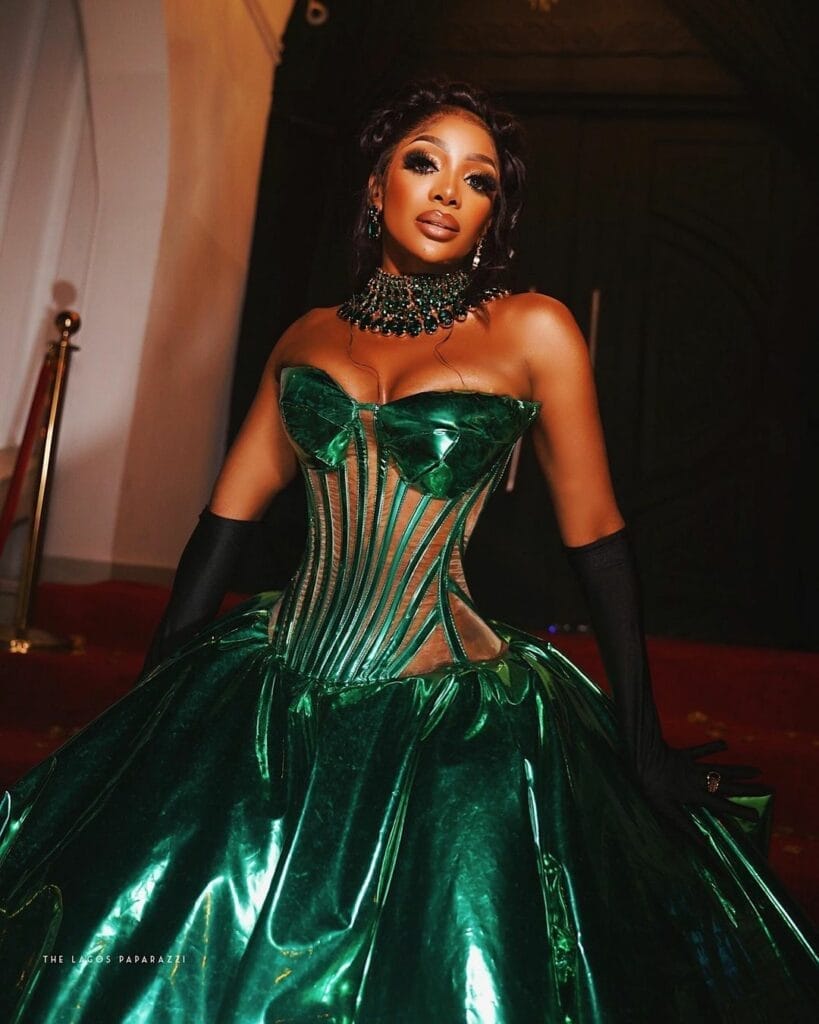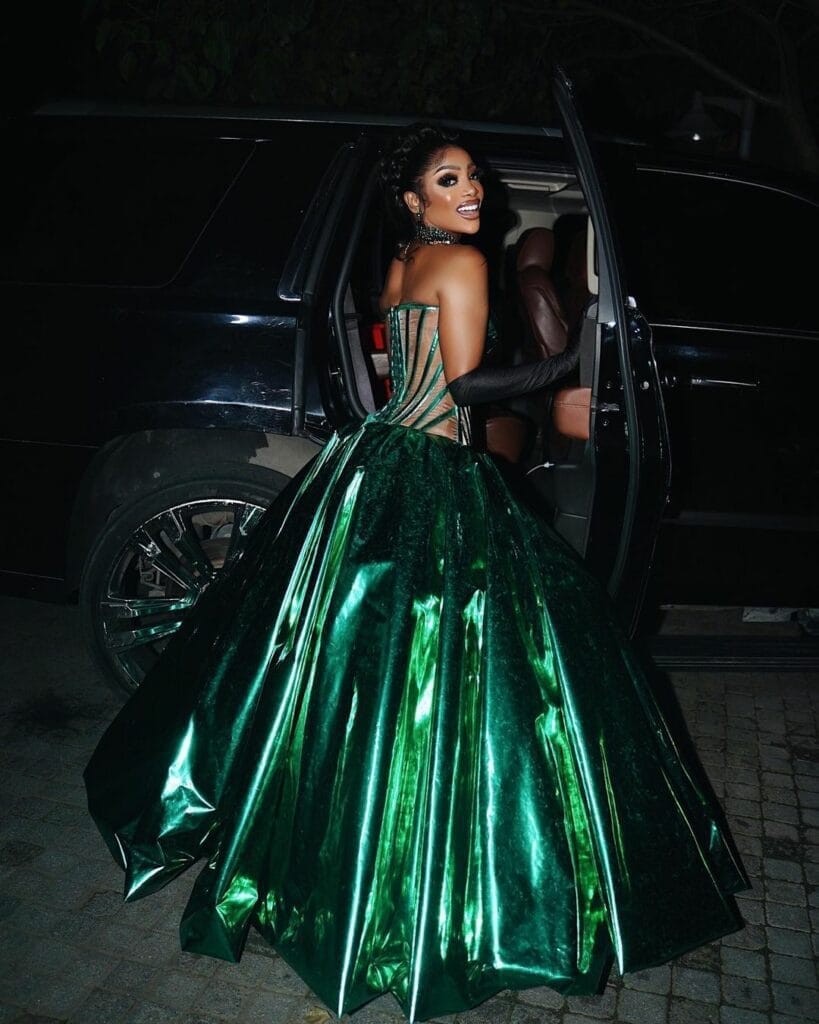 INI EDO
Ini embodied this dress by Lakimmy Fashion with her brown sugary skin. The stunning laser details even made this dress so MET-worthy and She took us on a RENAISSANCE tour in this look! and that's where we want to stay looooool.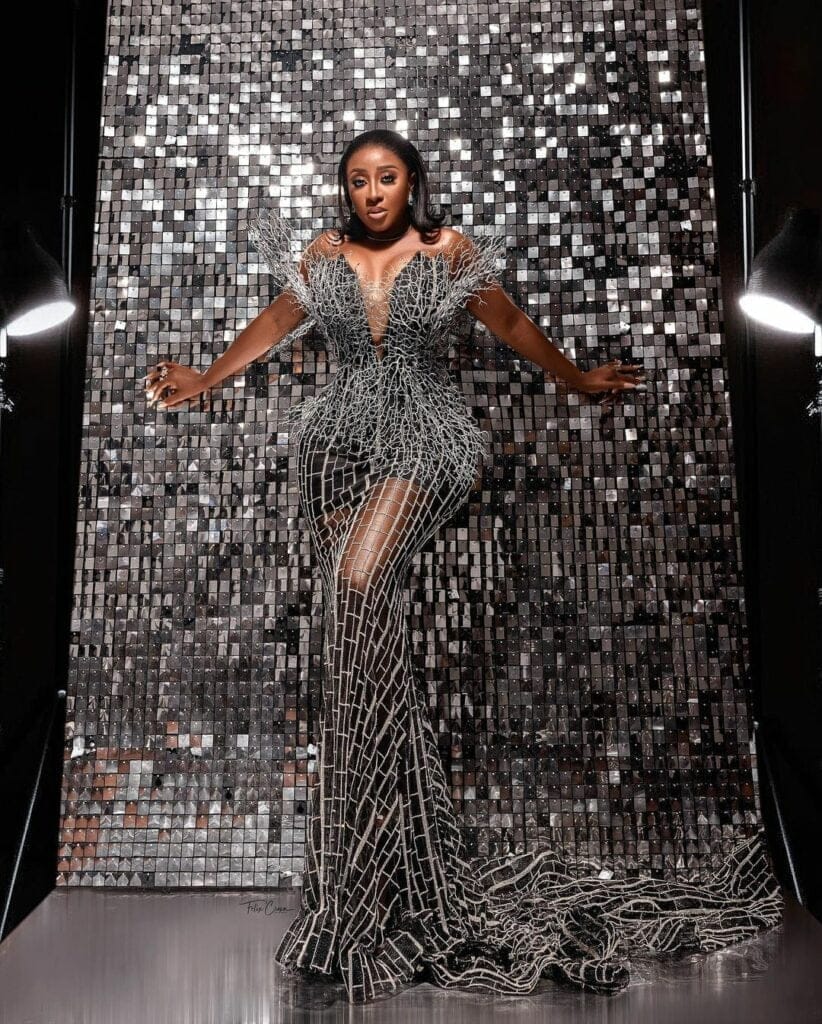 SIKA OSEI
I just loved how Sika transitioned her looks one minute she was sassy the next minute she was giving us royalty in Pistis Ghana and she definitely had a glammed team bring out the inner star girl in her She's such a beaute! Her second look by Toju Foyeh was soo regal. We love.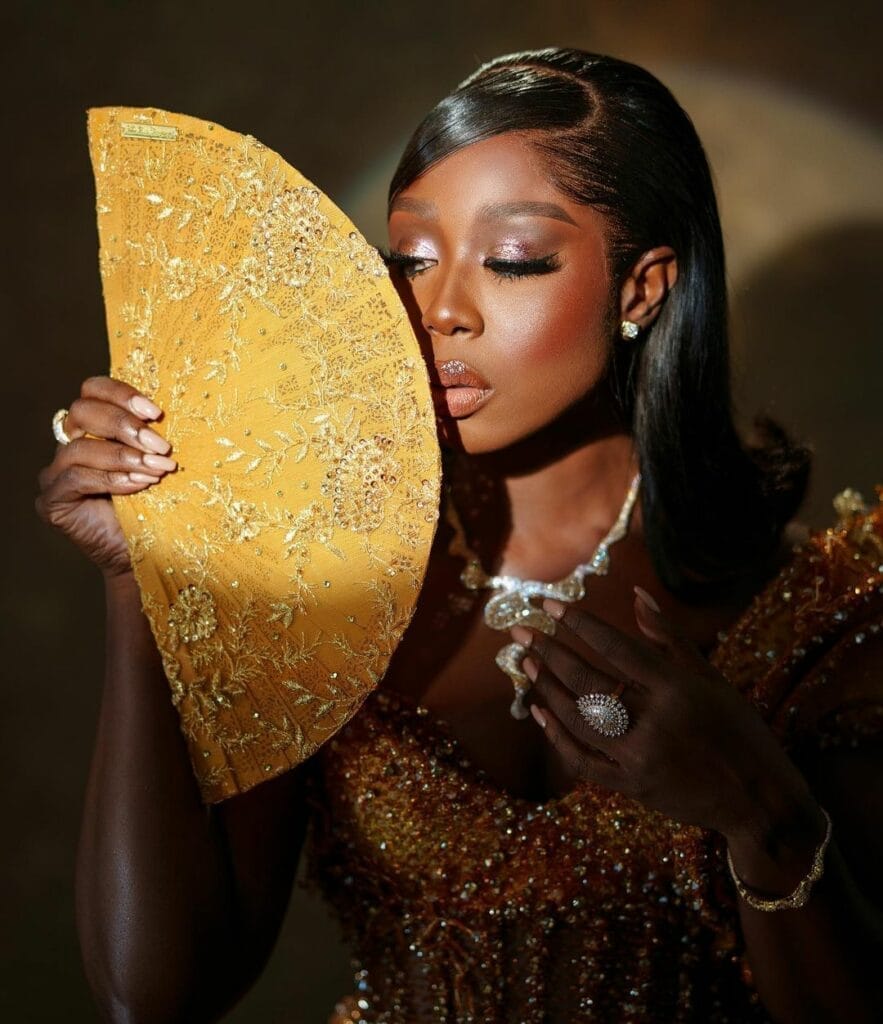 SHARON OOJA
You know what they say about a woman who cuts her hair -Sharon Ooja
She definitely is a 10 with this look and it's giving us a new bad-girl Era. The Award-winning actress served us these all-white and silver adorned accessories that look unapologetically and ate them and left no crumbs! Sharon is dazzled in this heavenly textured two-piece with crystal embellishments and rosettes by Sheye Oladejo. We can't help but talk about her sparkling new haircut, which really upped the ante on her appearance.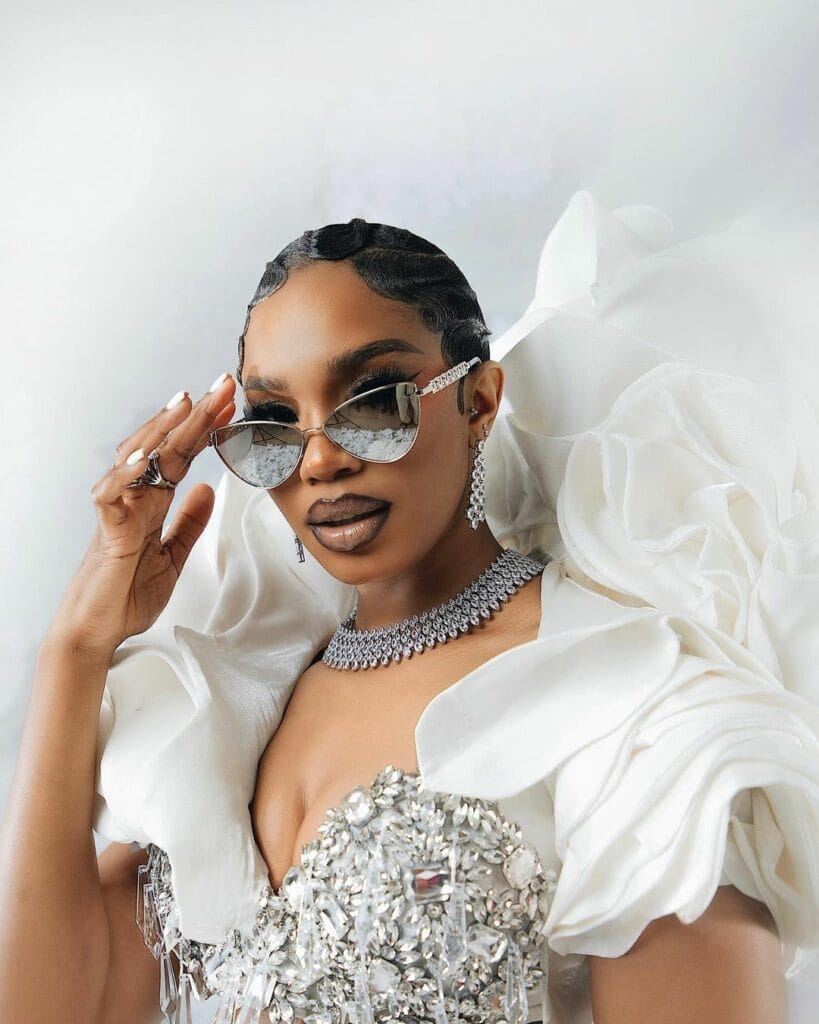 OSAS IGHODARO
In the wake of watching the cycle, it took to make Osas dress for the AMVCA. The industry's creative genius was awe-inspiring to me. Osas's dress was hand-beaded for more than one hundred hours by a number of beaded artisans after being floral cut into various sizes. Yep! Veekee James did that Applaudise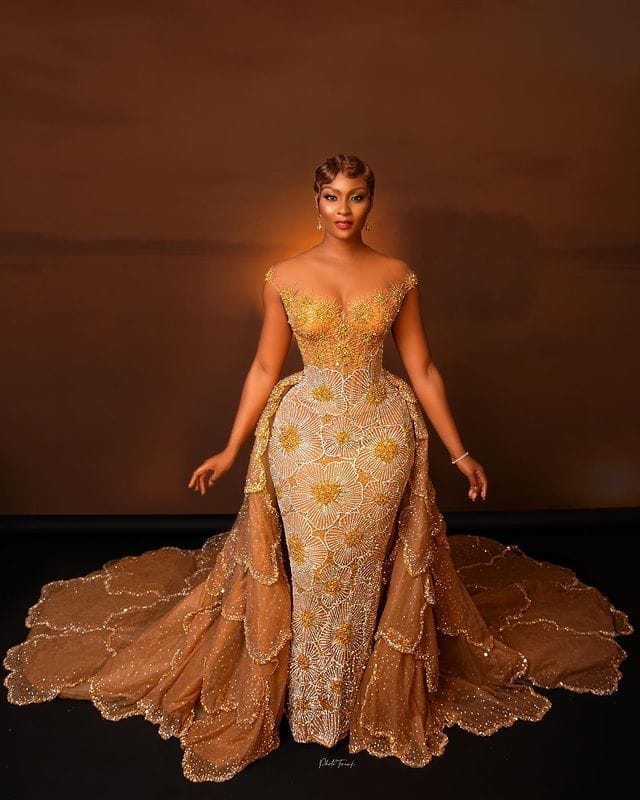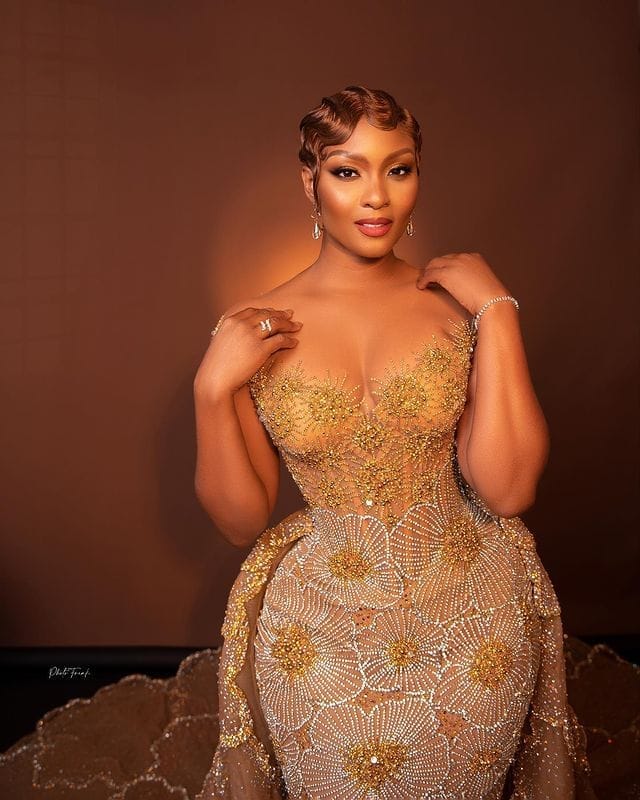 NANA AKUA ADDO
I remember chatting with my friend and I told her this year is really a RENAISSANCE YEAR! The evolution of metallic and silver linings is giving a rich vibe in the fashion industry, Defo Nana took us that route again and the eyepiece reminded me of Beyonce's ongoing Tour looks. She rocked this form-fitting sculpture by Cary Santiago with 3D birds. Isn't this creative?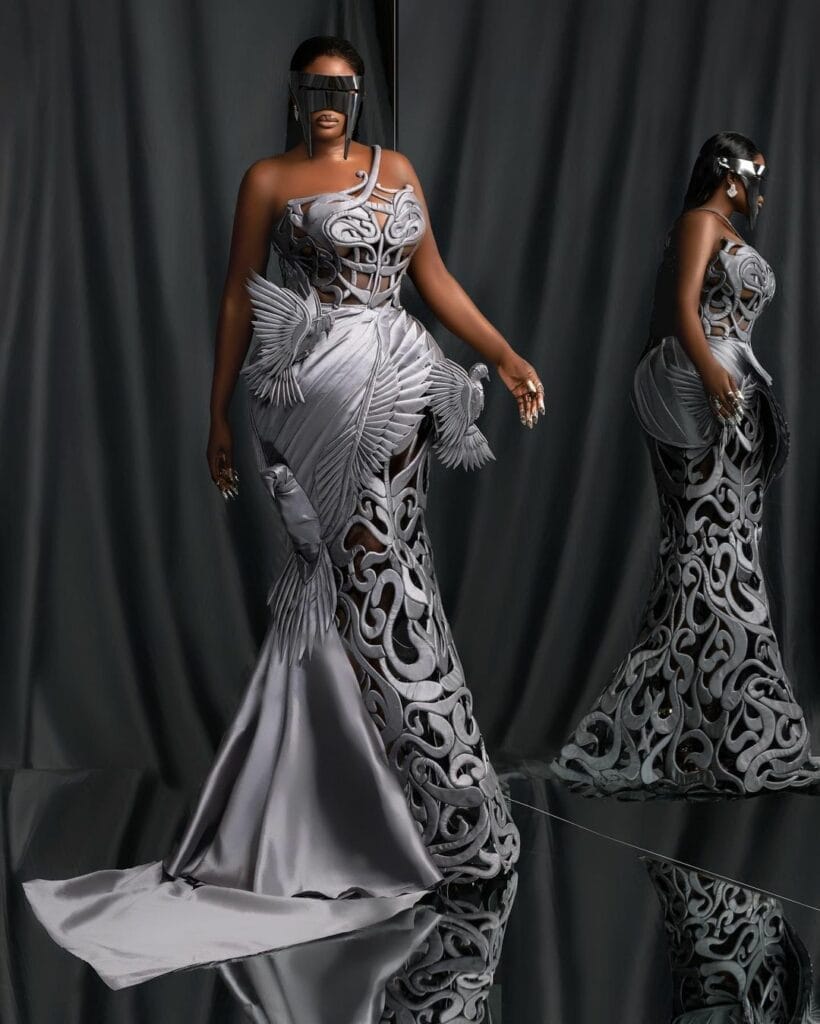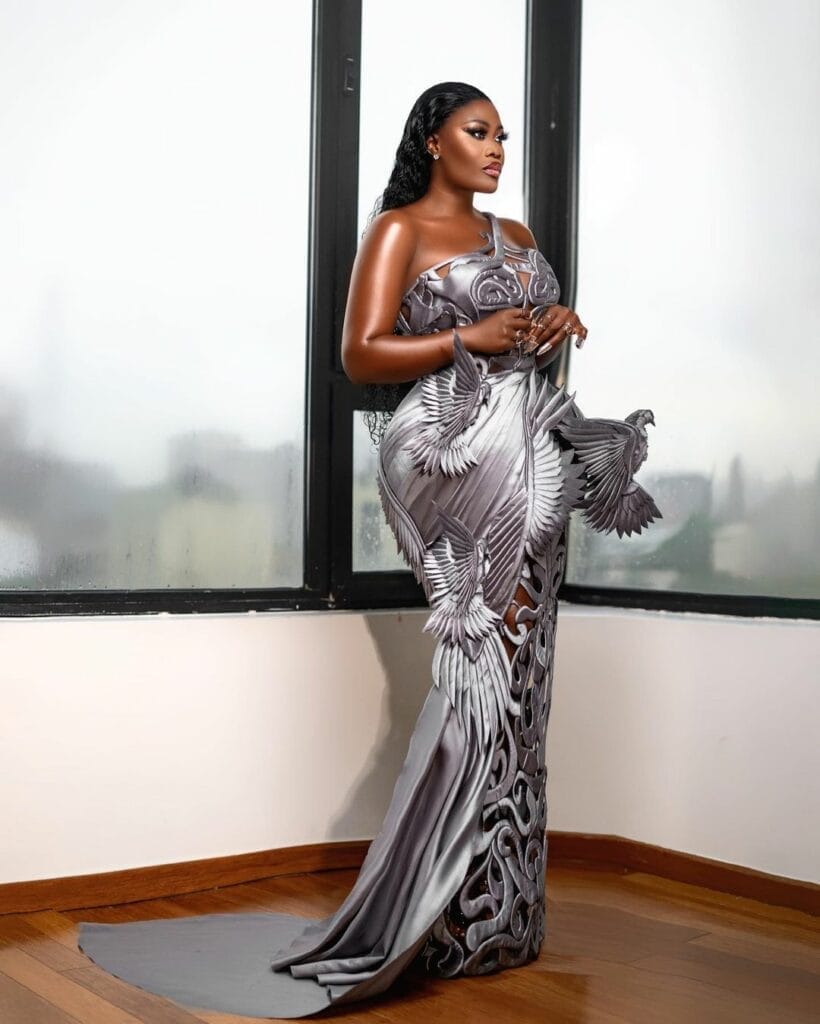 ENADO ODIGIE
There's just something beautiful about a sunny yellow and I love the contrast between Enados outfit and the background. It is safe to say the same colors paired together could be so magical to look at and this luxe beaded dress by Emagine By Bukola just looks like one of the looks our Bui Style Stars would rock any day! anytime!